Spring Cleaning Tips & Checklist
It's that time of the year where we all want to be outside and pollen is in the air. It's also the time of the year where everyone is looking to do a deep spring cleaning in their home or business. According to the EPA, the air in a home is 200-500% more polluted than the air  outside. This is due largely to the toxic household cleaning products.
There are many areas you can focus on in your home when it comes to Spring Cleaning. We broke down our checklist by; After Winter, Basics, and Deep Cleaning. Some of the items included on our cleaning checklist include;
Cleaning the exterior of your windows
Cleaning trash cans
Porch & deck cleaning
Outdoor furniture
Setting ceiling fans to counter clockwise
Replacing batteries
Inside appliances
carpets professionally cleaned
much more
Download your Spring Cleaning Checklist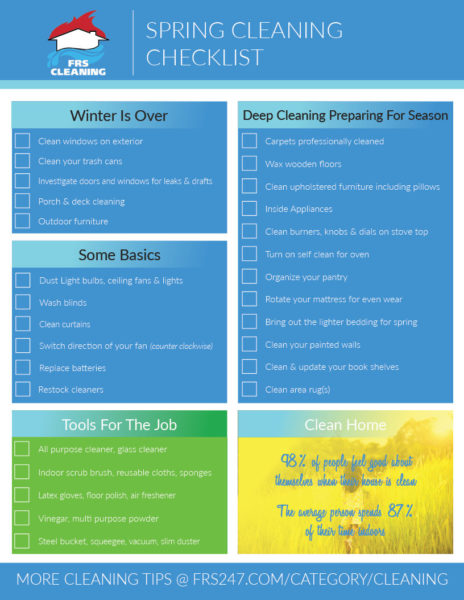 We also created a radio blog discussing Spring Cleaning, you can listen to that here.
Infographic Source: Fix.com