Selecting Kitchen Countertops
Countertops can set the tone and feel for your kitchen, and often times dictate the kitchen design and are sometimes chosen before cabinetry. According to the National Kitchen & Bath Association (NKBA) cabinetry accounts for on average 10% of your kitchen remodeling budget. Consider how you plan to use your kitchen workspace when choosing your countertop material.
Countertop Materials
Granite
Probably the most popular types of surface for countertops is granite, typically available in several grades, generally 1 through 5 (depending on where you buy it).

Engineered Stone
These are your quartz surfaces composed of 93% quartz particles and available in a larger range of colors than granite. These countertops are nonporous, resists scratches and stains.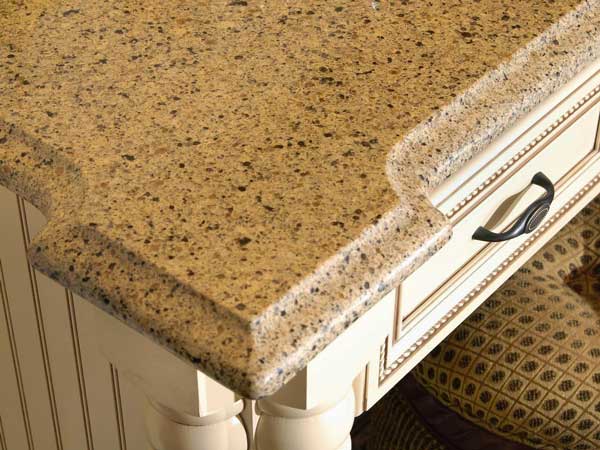 Laminates
The surface known as Formica is plastic-coated and available in a range of colors, including surfaces that resemble granite. If you're on a budget this might be the best option for you. You will also want to weigh the resale pros and cons, does your home value require granite?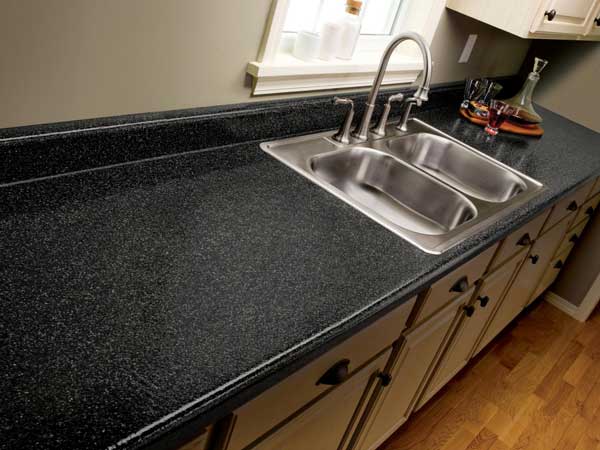 Soapstone
These pewter-tones countertops are ideal for historic renovations. They darken over time and require regular maintenance with mineral oil applications, but people like the smooth feel and rich character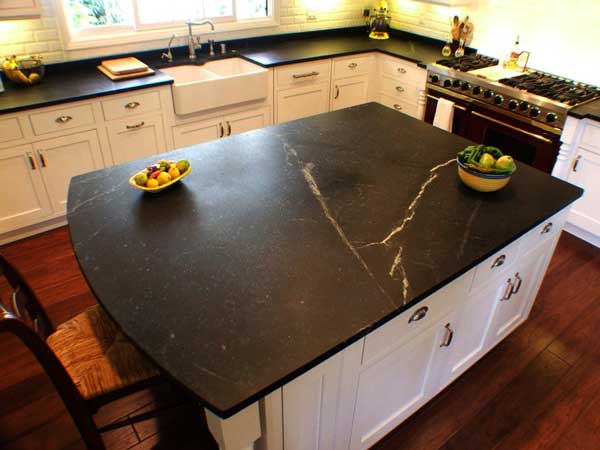 Ceramic Tile
Yes, you can use tile for your countertops. With a wide range of colors and textures available in tiles today, options are seemingly endless. However, tiles do crack, and perhaps the biggest downside, tiles require grouting.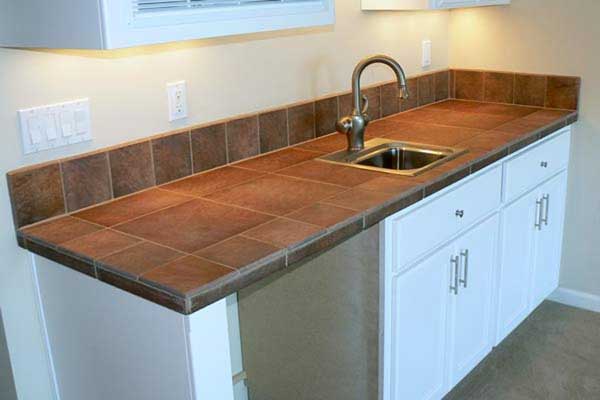 Concrete
You can caste concrete countertops to suite all shapes and sizes for your kitchen. The best characteristic of a concrete countertop is its durability and you can seal the surface to make it less porous. Concrete best suits a modern kitchen, and you can also dye the concrete in a range of colors.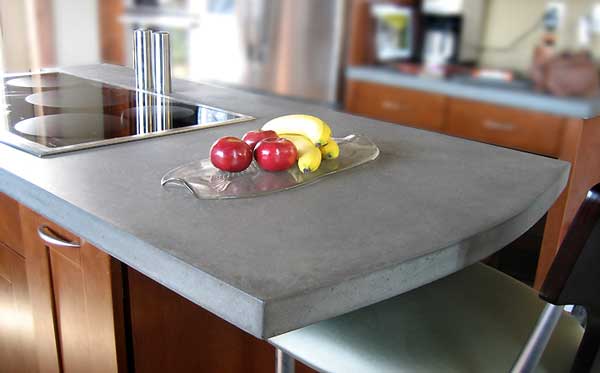 Stainless Steel
This industrial-strength surface provides a sleek finish in modern kitchens. Easy to clean with soap and water, and stainless steel cleaner for fingerprints. But, stainless steel can scratch and dent, so you can cut on it, plus its a costly surface.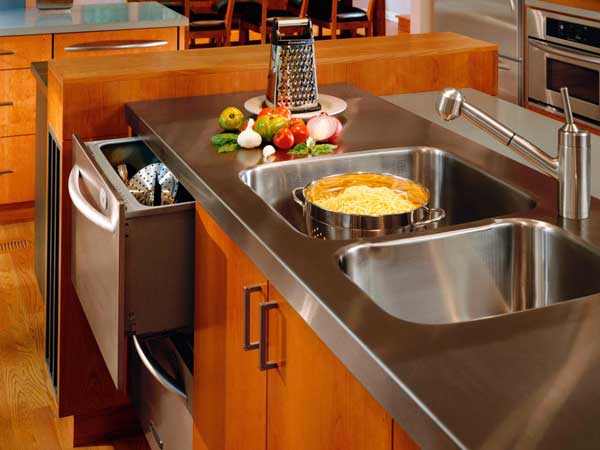 Butcher Block
Offers warm, timeless appeal surface for cutting and chopping. Scratches and burns on butcher block countertops are easy to repair too.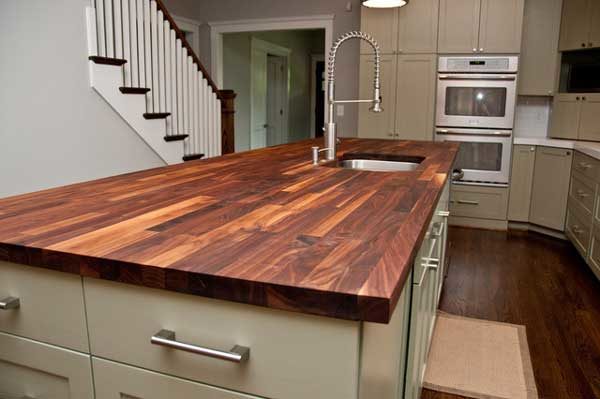 Marble
One of the most expensive options for a kitchen countertop, marble adds an unmatched beauty to a kitchen. Although marble does stain and scratch easier than granite, its smooth, cool surface is ideal for baking and rolling our dough.