Selecting Kitchen Cabinets
The backbone to your kitchen, cabinets bring some of the most attention to a kitchen remodel and for good reason. Cabinets are being used at not only aesthetic features in the kitchen, but for storage as well. It's not uncommon for today's kitchen cabinets to stretch to the ceiling to maximize storage space, or drawers in base cabinets to make storage more accessible for people. Schedule a remodeling appointment here.
So what choices do you have to make when choosing kitchen cabinets? Here is a quick guide to some of the popular choices.
Style
Shaker – The most common door style in kitchens today. This style is simple, clean lines and emphasizes utility. This style can work with a variety of budgets, depending on the wood used.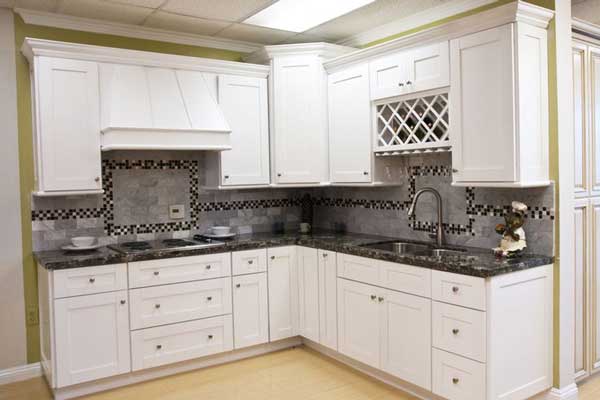 Flat – Simple but stylish, the flat panel cabinet door is void of any expensive details and is great for minimalist. A great fit for contemporary and modern interiors.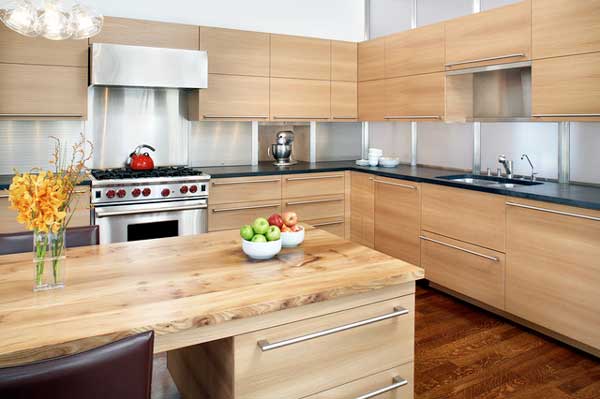 Inset – One of the most expensive styles on the market, but for good reason. Inset style gets it's name from the cabinet door resting inside the cabinet frame. Whereas most other cabinet styles has the door resting on top of the cabinet frame. However this classic look can last for generations, making it a great choice if your budget allows. Something to take into account is that the door hinges rest outside the frame and is exposed, instead of hidden. So this is an additional cost to you, two hinges per door can add up quickly.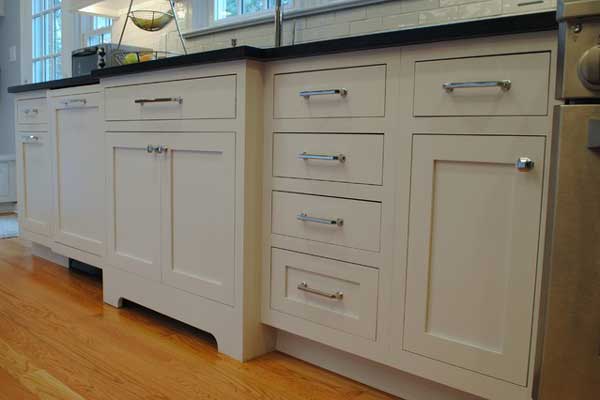 Beadboard – If you love Cottage style, your going to love beadboard. The center panel is made to look like traditional beadboard paneling. All white cabinetry can give your kitchen a bright and clean feel, however, all the little cracks and crevasses on this door style can be a pain to keep clean.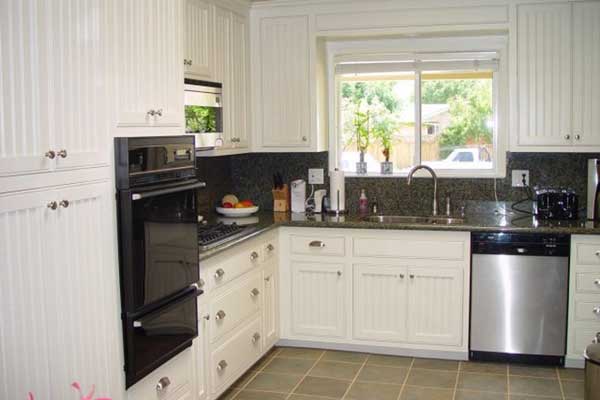 Wood Choices
Alder – Alder cabinets are characterized by light brown and reddish undertones. Alder has a straight and even-textured wood grain with indistinct boundaries between the heartwood and the sapwood.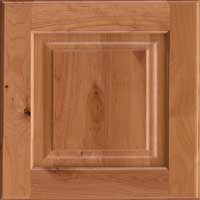 Ash – Is similar in strength and durability to oak, but has a light color and a more pronounced figure. This straight-grain lumber takes on a contemporary character when it's given a clear or natural finish. Its availability is limited in semicustom lines and is more often seen in custom work.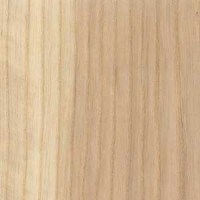 Maple – Is a fine-grain and light-color wood slightly more expensive than oak but less dense. A popular choice for semicustom and custom cabinets, maple can be stained, but it is most often dressed with a clear or natural finish to achieve a light, contemporary look.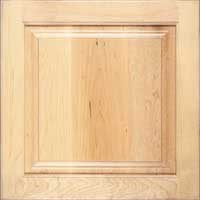 White Oak – Is as durable and a bit stronger than its red counterpart. With more golden tones, white oak has a more subtle grain and is often quarter-sawn for custom cabinetry — especially for an Arts and Crafts or period look. Generally, white oak is available only as a custom option.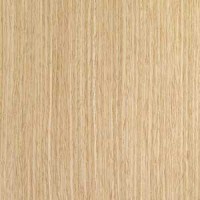 Red Oak – Is strong, durable, and relatively inexpensive. Available in a wide range of styles and finishes, it features pronounced grain patterns and is most often used for traditional cabinet styles. This wood is an option for stock, semicustom, and custom-made cabinets.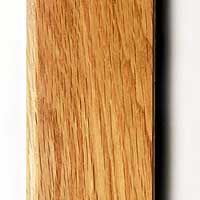 Cherry – Is hard enough to withstand knocks and marring. Elegant and formal when used for certain traditional styles, cherry's design versatility can also give a kitchen a contemporary personality. This smooth, fine-grain, red to reddish-brown wood darkens with age and is often stained for uniformity of color.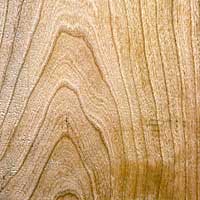 Walnut – Walnut cabinets feature graceful grain patterns and muted brown hues. The smooth, fine and general straight wood grain has colors that range from deep chocolate to light reddish-gray brown.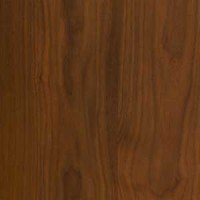 Birch – Is a durable, fine-grain wood that is slightly darker than maple. It takes finishes well and can masquerade as a more expensive wood. When stained, it can achieve a good "faux" cherry or maple look. Prone to some irregular coloring, birch is a relatively inexpensive wood choice in both stock and semicustom lines.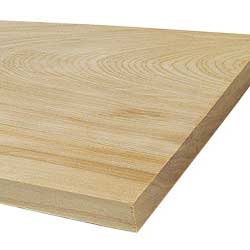 Hickory – Is lighter than oak, but is similar in grain pattern and strength. This creamy, pale yellow wood can be stained; however, like maple, its blond tones are most often complemented with a clear or natural finish. Lending itself to a rustic style, hickory is a rare choice for custom and semicustom cabinetry.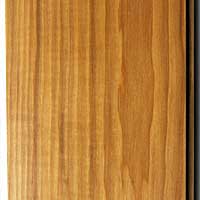 Pine – Is the only softwood species commonly used for cabinetry, and it dents more easily than hardwoods. This pale yellow wood can be stained, and it often features knots used to underscore traditional and country styles. Eastern white pine and Western white pine are found in select semicustom lines.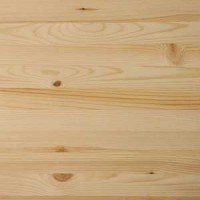 Other Material Choices
Particleboard – Is made from wood particles mixed with resin and bonded by pressure. It serves as the base for most cabinetry covered with laminate and vinyl film. New technology and improved resins make particleboard a strong, reliable building material. In poor grades, though, hinges and other fasteners tend to fall out; and particleboard that's too thin will buckle or warp under the weight of kitchen gear.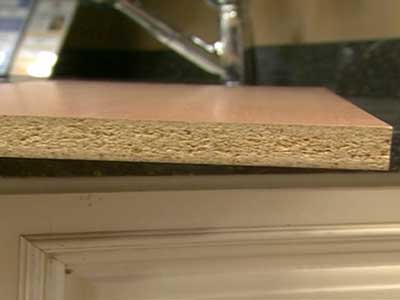 Medium-density fiberboard (MDF) – Is a high-quality substrate material made from smaller fibers than particleboard. It offers superior screw-holding power, clean edges, and an extremely smooth surface. In addition, its edges can be shaped and painted.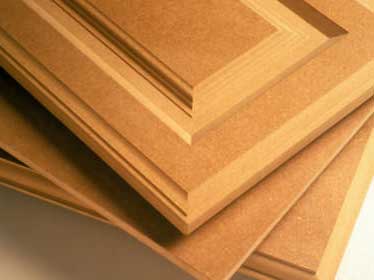 Plywood – Is made by laminating thin layers of wood to each other with the grain at right angles in alternate plies. Varying the direction of the grain gives plywood equal strength in all directions. The layers are bonded with glue under heat and pressure. Thinner plywood is typically used on cabinet backs; thicker plywood forms the sides.