Drying Hardwood Floors with Injectidry System
Drying hardwood floors require special attention from restoration companies. Many people believe that replacement is the only option when their hardwood floor is affected by a water loss. However, this is not always the case. If First Restoration Services is called into action on a water loss before the floors have begun to buckle (buckling occurs when the nails begin to pull through the floor) in most cases we are able to save the floor. This top rated equipment, when paired with our drying hardwood floor drying panels, have saved many homeowners and insurance companies thousands of dollars in replacement cost. If you need a free quote on saving your hardwood floors call us today at 800-537-6151.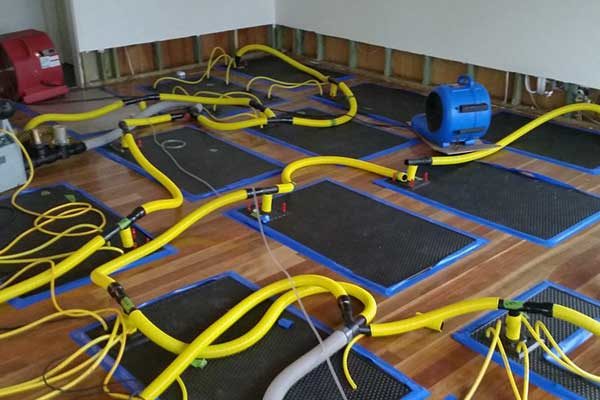 How Does It Work?
The black panels you see in the picture have been placed on the hardwood floor with an airtight seal placed around the edges. The small yellow hoses that you see are then attached to the holes in the panel. The other end of the hose is connected to the larger yellow suction line. This line is connected to the Injectidry System forming a suction underneath the panels. Air will travel from between the subfloor and the hardwood floor through the grooves between the boards, bringing with it any moisture right out of the wood. We will also typically place additional dehumidifiers in the room to remove any additional moisture.
When dealing with drying hardwood floors on any water loss, a fast response time is a critical factor in mitigating the loss and it is especially important in the case of hardwood floors. The longer they are wet, the greater the chance that buckling will occur. So the next time you're dealing with a wet hardwood floor, react fast because there is a good chance First Restoration Services can save your hardwood floors.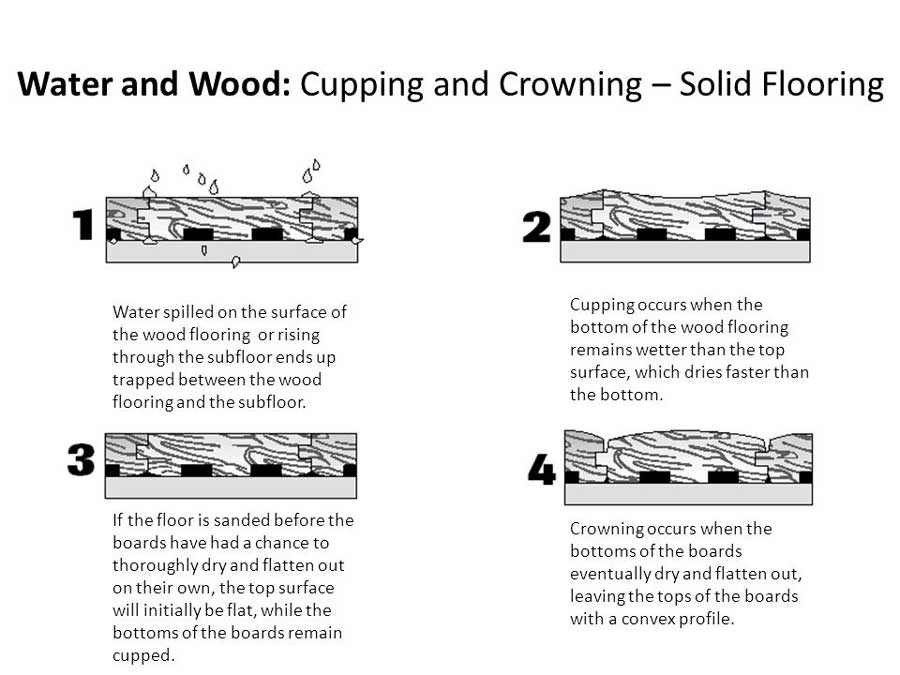 To learn more about the Injectidry System Click Here.